kazamigorical
post Mar 9 2006, 08:10 PM
Ok the baton is now in Narre Warren South, an outer south eastern suburb of Melbourne, where i live.
My estate has only been building up over the past 5 years. A friend and i bought our block of land when there were only two other slabs in our street. i remember worrying about being being so secluded and alone with nothing around but in literally 12-13 weeks our house was built and so were about 10 others.
Over time, streets were added, schools appeared, shops were built and swimming pools were everywhere. It has been quite amazing watching it grow and develop into the place that it is.
This is the entrance to our estate, it is a very large park that holds a creche and a playground as well as a rotunda and stone pillar thingies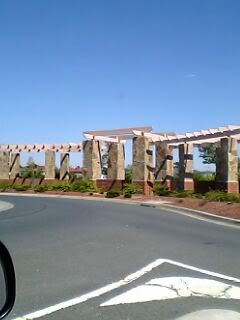 and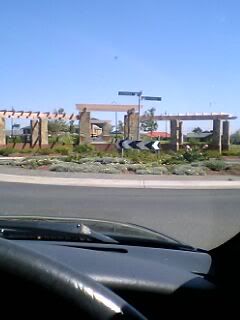 (yes taken on my phone from my car
)
It is called Kings Park and the name fits it well.
Up the road is a place called Berwick which is like a gorgeous little town in itself. This holds the Wilson Botanic Gardens as well as a Hotel, and gorgeous little cafes, restaurants and shops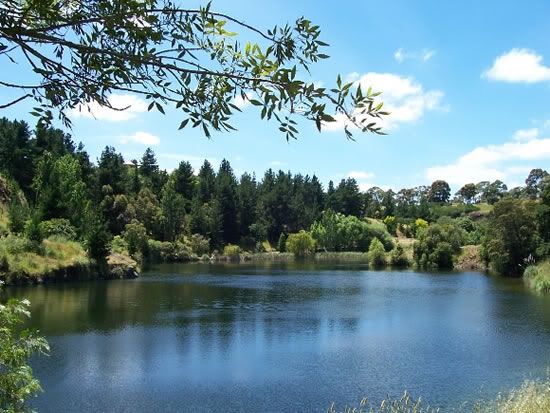 On Wednesday nights and Saturday mornings i go to Casey Arc (Aquatic & Recreation Centre) where i almost die doing Body Pump. It is relatively new but big and beautiful and holds Pools, spas, saunas and steam rooms, as well as other group fitness classes
this is the room i do Pump
This is the interior where the pools are enjoyed. i really want to try the Wave pool - but i will do that when Pump works better for me
The closest shopping centre is Fountain Gate which the above aquatic centre is a part of. Next to the shops and this centre is a nice relaxing pond where the ducks hang out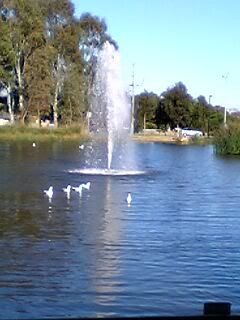 My name is Kara, my username kazamigorical. i am 34 years old and work in Admin/Accounts/ Payroll fulltime. i do not have any children and am not married, but i do have a beautiful baby girl and here she is~
her name is millie and she was born the same day we moved into our house.
My favourite tv show is Supernatural
and of course my fave singer is Anthony ~ where i have his pictures on my wall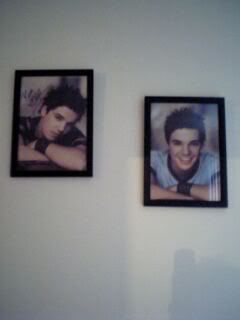 I thought i would show you two of the very many. i am not ashamed of my obsession (for want of a better word) and i have everything that he has signed on display for all to see
Why not i say? It is a part of who i am and i am proud of it
Here i go, passing it on to the next person.....
thanks for sharing in my suburb